Books
I have always loved books. Recent involvement in that field has included:
- participating in the UK Fine Press Book Fair since 2009 and the York National Book Fair since 2012.
- producing several one-off concertina books on topics such as Van Gogh's writings (in his letters) on Rembrandt; Faure's Requiem and Cracking the Enigma Code.
- producing, in 2015, the calligraphy for the cover of a book for Stone Trough Books.
- collaborating, 2016, with bookbinder Pamela Richmond on the production of two copies – one for her, one for me – of a leather bound selection of Gerard Manley Hopkins' poems, with me providing the calligraphy and illustrations.
Perhaps, though, the most significant factor in influencing me to begin producing books of my own was a collaboration in 2014 with Nicolas and Frances McDowall of the Old Stile Press, a private press based in the Wye Valley. The result was a lighthearted book, A Song about Myself by John Keats, featuring my calligraphy and illustrations. I felt that Nicolas had an instinctive understanding of my work and I was really pleased with a blog that he wrote in July 2014:
View blog: Old Stile Press website, 28 July 2014
Copies of the limited edition book were sold, amongst others, to Eton College Library, National Art Library (Victoria and Albert Museum), University of Iowa and University of London. Purchasers of the special edition included National Library of Wales and Stanford University (California). British bookbinder Dominic Riley used a set of unbound copies of the book with a group of Summer School bookbinding students at San Francisco Centre for the Book in 2016.
I have decided to produce my own books, whether as one-offs or small limited editions. They are all written individually, not copies or prints. The first of such books is: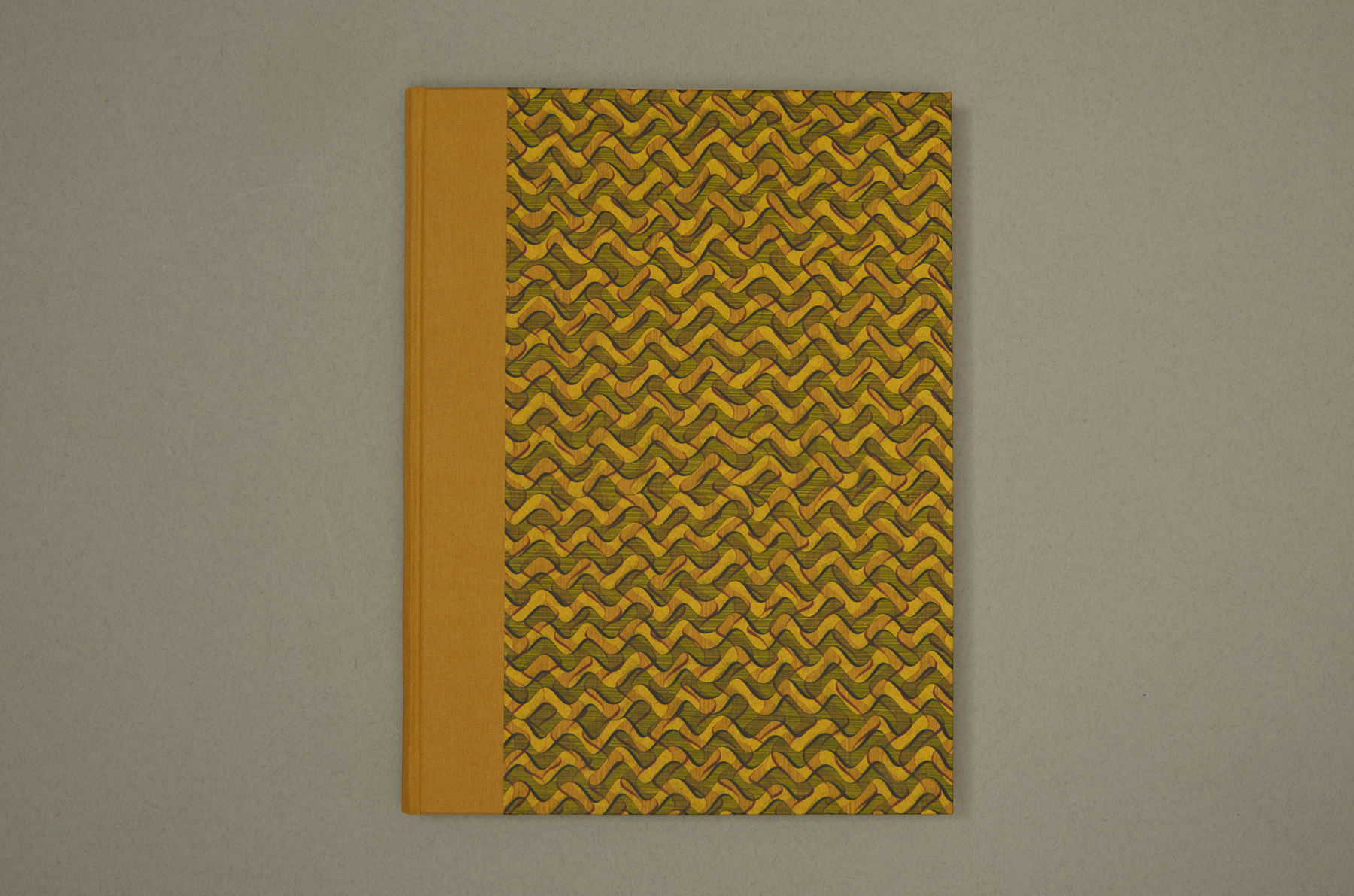 Van Gogh's Yellow Book in a numbered and signed limited edition of ten books. The book features extracts from Van Gogh's letters concentrating on his love of all things yellow, the sun, sunflowers, the Yellow House in Arles, South of France. 13" X 10" in size, the writing and illustrations are in gouache on tan colour paper by BFK Rives. The books are hand sewn and bound by Ursula Jeakins using, on the covers, paste papers supplied by Victoria Hall. The price is £495 or £500 with postage (£375 if sold to the book trade).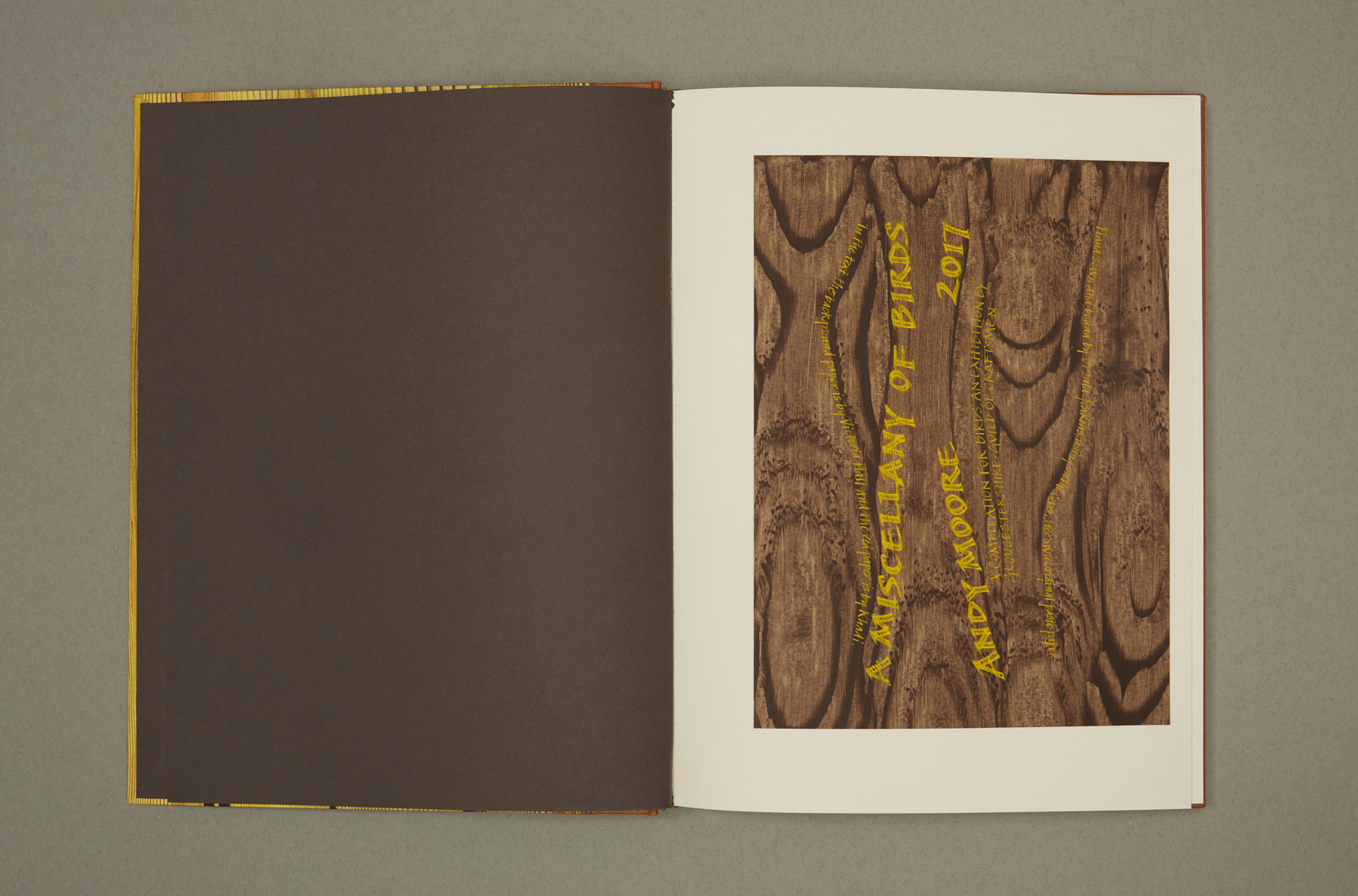 A one-off book, A Miscellany of Birds, again hand sewn and bound by Ursula Jeakins, was produced for a Gloucestershire Guild of Craftsmen show in summer 2017.
Vincent the Walker, a companion volume to Van Gogh's Yellow Book, will be launched at the Works on Paper Art Fair in London in February 2018. Van Gogh was an inveterate walker throughout his life. This limited edition book will track some of those walks by means of his own wonderful letters.
I am also happy to consider one-off commissions for books.